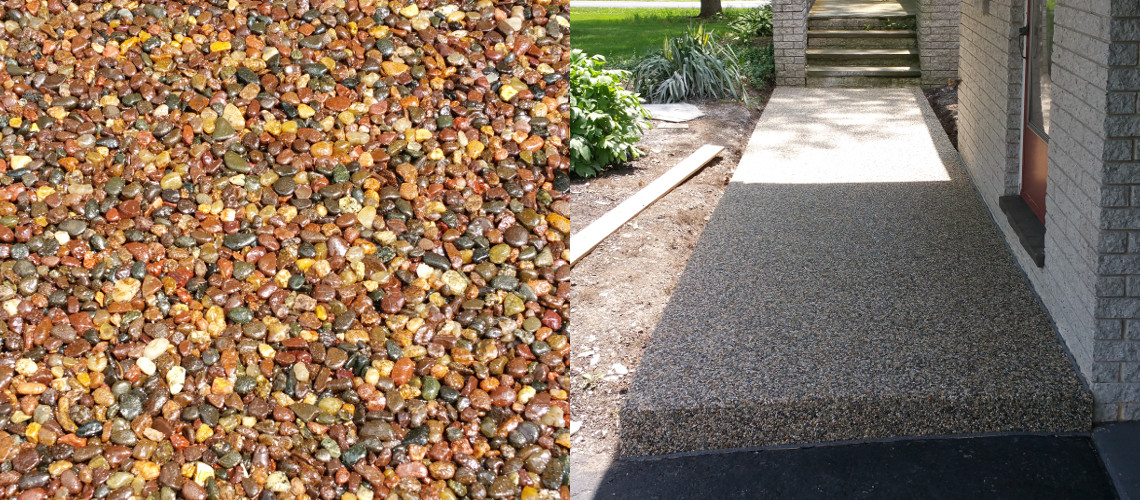 Epoxy Stone is a combination of decorative natural stones and a high quality epoxy. It can be applied to virtually any surface, mainly concrete. Used most frequently around pool decks, porches, patios, and walkways, Epoxy Stone may also be used to improve your driveway, floors or to highlight your spa. Epoxy Stone is resistant to all the elements and can be easily repaired and resealed to keep that fresh, shiny, look. Epoxy stone comes in a wide variety of colors, starting with 10 uniform colors, and expanding into a vast range of blended mixtures.
Maintenance- For everyday maintenance, a dust pan, broom, and a garden hose is all that is needed. For long-term maintenance, L.A. Decks professionals will pressure wash and re-seal your stone every three to four years to keep it shiny and new.
Installation- Depending on the size of your job, this could take anywhere from a of couple hours to a few days. There is no heavy equipment involved.
Uses- Concrete surfaces, including pools decks, patios, porches, walkways steps, and any other concrete surface.
Colors- Countless colors due to stone being able to be blended together.