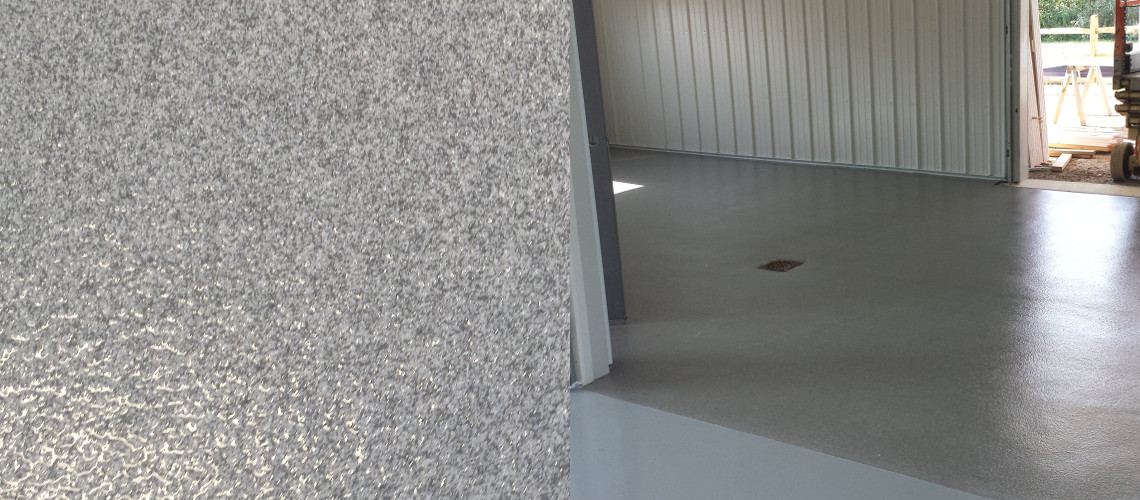 Color Quartz is an industrial strength commercial, residential, and agricultural floor coating designed for fork lift and heavy traffic areas; including warehouse, kitchen, cafeteria, silo, milk house, and basement floors. Color Quartz is a combination of quartz and epoxies that is applied by either trowel or broadcasting. It gives floors a coating that keeps them attractive and looking new. Quartz is one of the toughest minerals on earth, so Color Quartz is a very durable coating. Color Quartz comes in a wide variety of colors, has consistent color, and is easy to match to the existing environment. Color Quartz is also easily maintained and is resistant to many harsh chemicals, including acid.
Maintenance- Wash with water hose and or scrub brush.
Colors- Blue, red, white, grey, brown, beige, tan, buff, plum, royal blue, thunder grey, emerald green, green, etc.
Installation- Takes 2-3 days.
Uses- to seal and protect concrete, primarily used for high traffic areas such as warehouse floors, kitchens, basements, rest rooms, milk houses, silos and butcher shops.