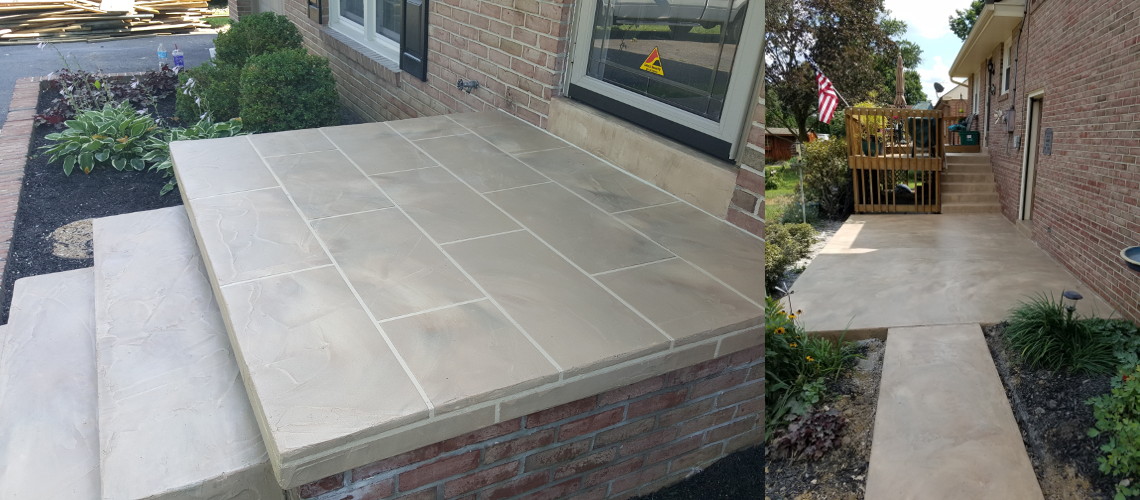 Acrylic Modified Cement is a special cement polymer that can be applied to any substrate, mainly concrete. Acrylic Modified Cement can be made to look like stone, pavers, tile or slate. This gives you the natural look you've always wanted, at a fraction of the cost. Acrylic Modified Cement can also be used to make virtually any design in any color you can imagine, while giving you a protective coating at the same time! It is non-porous, and can be cleaned with a water hose. When compared to pavers, slate, and natural stones, it is extremely cost-effective and more flexible, giving you endless possibilities.
Maintenance- Virtually no maintenance, it can be swept or hosed off.
Installation- Simple and easy; typically takes 2-3 days depending on the size of your job.
Uses- concrete surfaces, including concrete pools, patios, porches, walkways steps, or any substraight.
Colors- Almost any color, all you need is a color chart and LA Decks can match it.